Before
Existing noodle plant consumes large of a space and too much electricity for production. In addition, it was far from being a sanitary environment. The customer was applying a batch to batch process for noodle production. It was hard for them to change the concept of production and introduce a continuous processing. The important factors were the quality of the final products, efficiency of equipment, customizability, and follow-through service. Funken proposed the combination of FUNKEN AUTO FEEDER for accurate and constant feeding and FLOW JET MIXER for uniform mixing process as a continuous system. Our laboratory team showed the produced dough in the demonstration test for the customer. They were finally convinced by its quality after watching and touching of the dough (quality of noodle dough is judged by empirical knowledge of experienced craftsmen). After installation of our equipment, the consumed space and electricity in the noodle plant greatly decreased. Also, the production was running well and steadily controlled by the FUNEN CONTROL PANEL efficiently in a smart and automatic fashion.
After
Continuous production with optimal space and electricity was achieved in the noodle plant. At the same time, a sanitary environment was realized. Also, quality was improved compared with a conventional production line.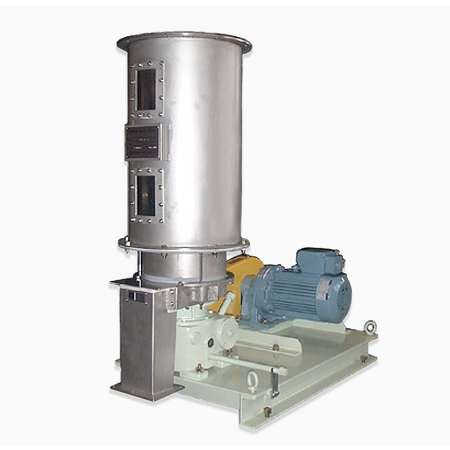 FUNKEN AUTO FEEDER (FS type)
The first and basic type of machines is a FUNKEN AUTO FEEDER. It is a very reliable feeder for general powder as well as cohesive and strongly adhesive powders. The highly accurate feed rate is within +0.5 to 1.0% in volume for feeding rate ranging from 0.5 L/h to 100 m3.
Product details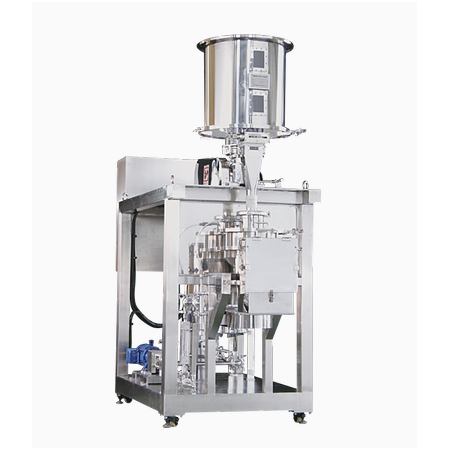 FLOW JET MIXER
The FLOW JET MIXER makes uniformly dispersed powder and liquid mixture in an instant second. It can achieve moistening/kneading/dissolving of powder as the mixture flow is down. This was once said to be impossible with conventional mixers before Funken invented the FLOW JET MIXER. The accurate feeding of the inlet powder onto the center of mixer, high-speed rotate disc's centrifugal power and original internal attachments are the key to its success. Our technology makes it happen for you.
Product details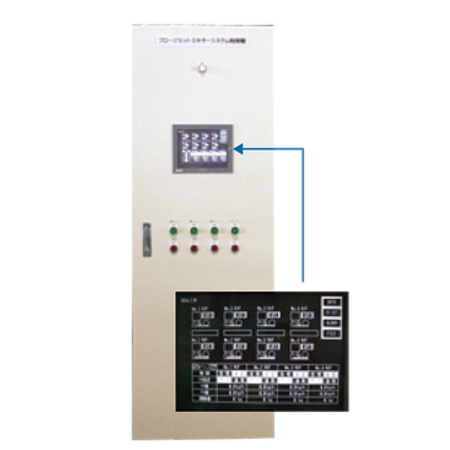 FUNKEN CONTROL PANEL
Funken has developed an original PID control system for control panels to operate feeders with load cells with accurate and flexible control of feeding rate. There are DC-type and DD-type. Please check our product page for further details.
Product details