"Live together on this beautiful planet."
With the virtue of an exquisite Japanese cultural mindset and the spirit of three-way satisfaction, we will continue to contribute to sustaining global factories and plants. We put the utmost importance on mutual trust and wish all the stakeholders long-term prosperity.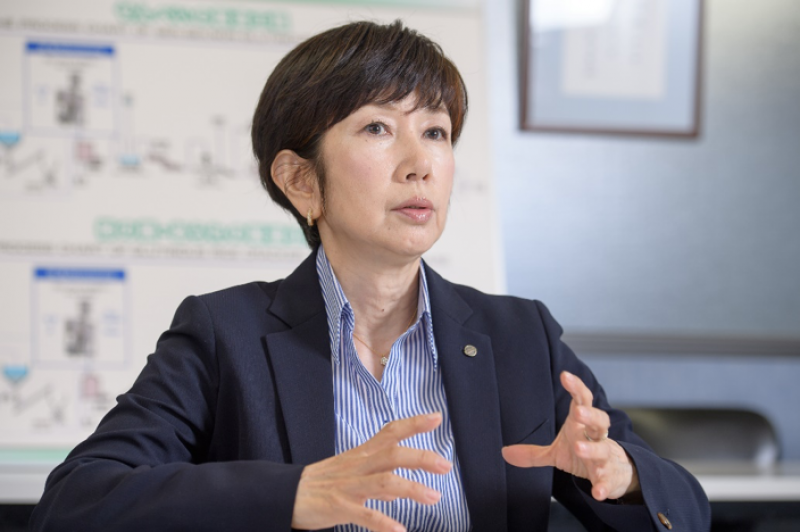 On April 26th this year, FUNKEN POWTECHS, INC. will embrace its 60th anniversary after its establishment in 1961.
For more than half a century, we kept manufacturing and delivering "FEEDERS" and "MIXERS" for powder and granule materials which are inevitable for essential industries such as foods, basic chemicals, cement and ceramics, environmental, specialty chemicals. Each of our products is made-to-order design matching with each customer's requirements and production process.                       
Our core technology is to realize "continuous feeding" with high accuracy and "continuous mixing" that are uniform and effective in our customers' production processes. By responding wholeheartedly to every customer inquiry that is sometimes very challenging, we thrived to build our trust. We have gained a delivery record to home and 40 overseas countries so far. Some of our delivered products are under operation for more than several decades in many places.
Along with the changing society and industrial structure, the way our customers' manufacture products are not at all the same as before. As a pioneer in continuous feeding and mixing for powder and granule materials with the spirit of our founder, "Make impossible into possible.", we will never stop taking steps to be a company that the new era will need in the coming 60 years as well.
CEO Mayumi Iwako
1. Scope of supply
 Design, Manufacturing and sales of facilities related powder and fluid.
2. Location of site
 A. Head office B. Laboratory C. Osaka Office D. Muikamachi factory
3. Certification
 UKAS (United Kingdom Accreditation Service)
4. Standards
 ISO9001:2015 / JIS Q9001:2015
5. Approval date: 20 December 2019
 Validity date: 19 December 2022
6. Certificate number: 4413234